OASIS ECOMMERCE
DIGITAL JOURNEY
UX, UI, Wireframing, Prototyping, Responsive digital design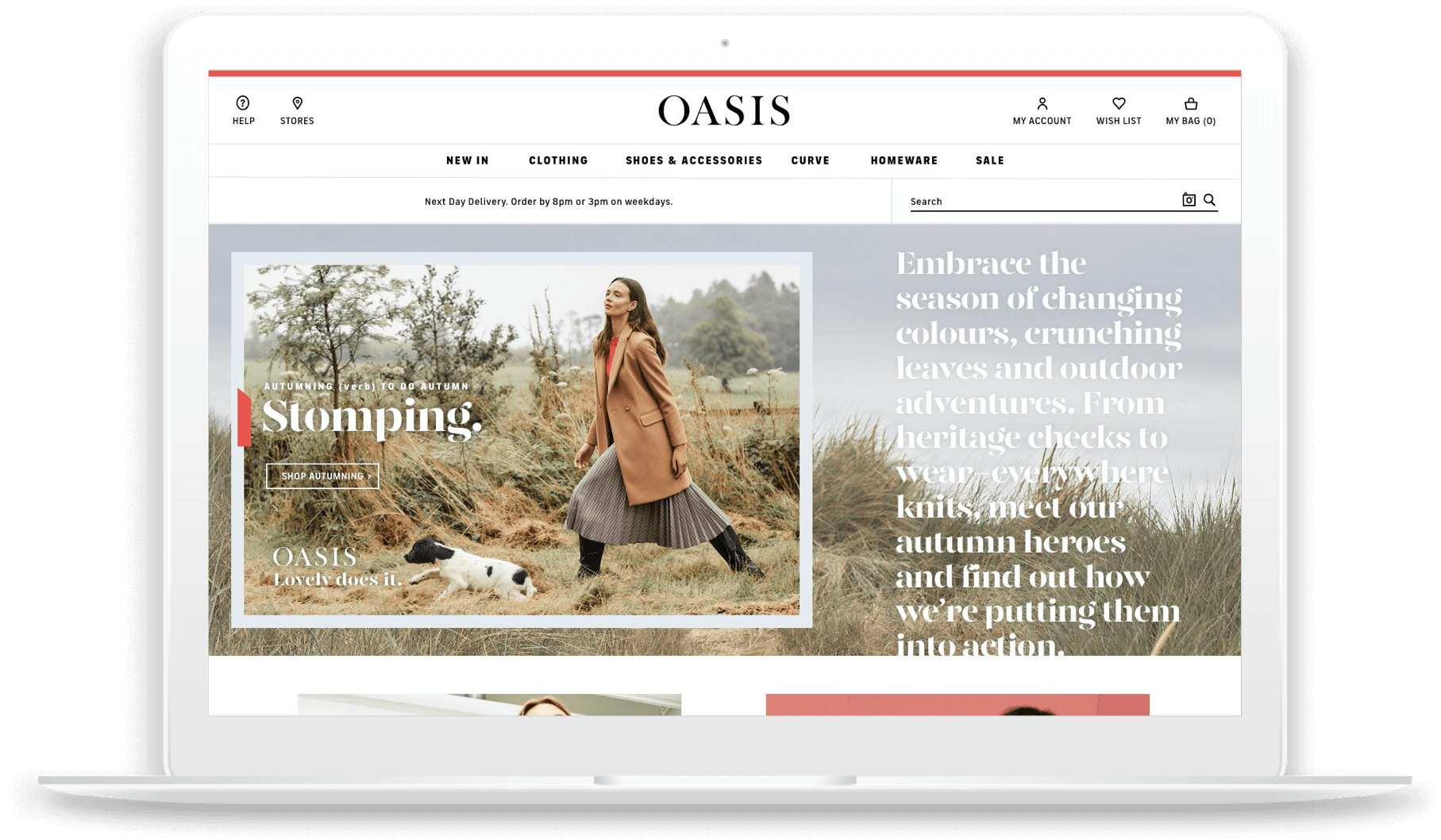 I worked at Oasis Fashion for just under seven years and in that time, I worked on one replatforming project in 2016 and two re-brands since then. The most recent being at the beginning of 2019.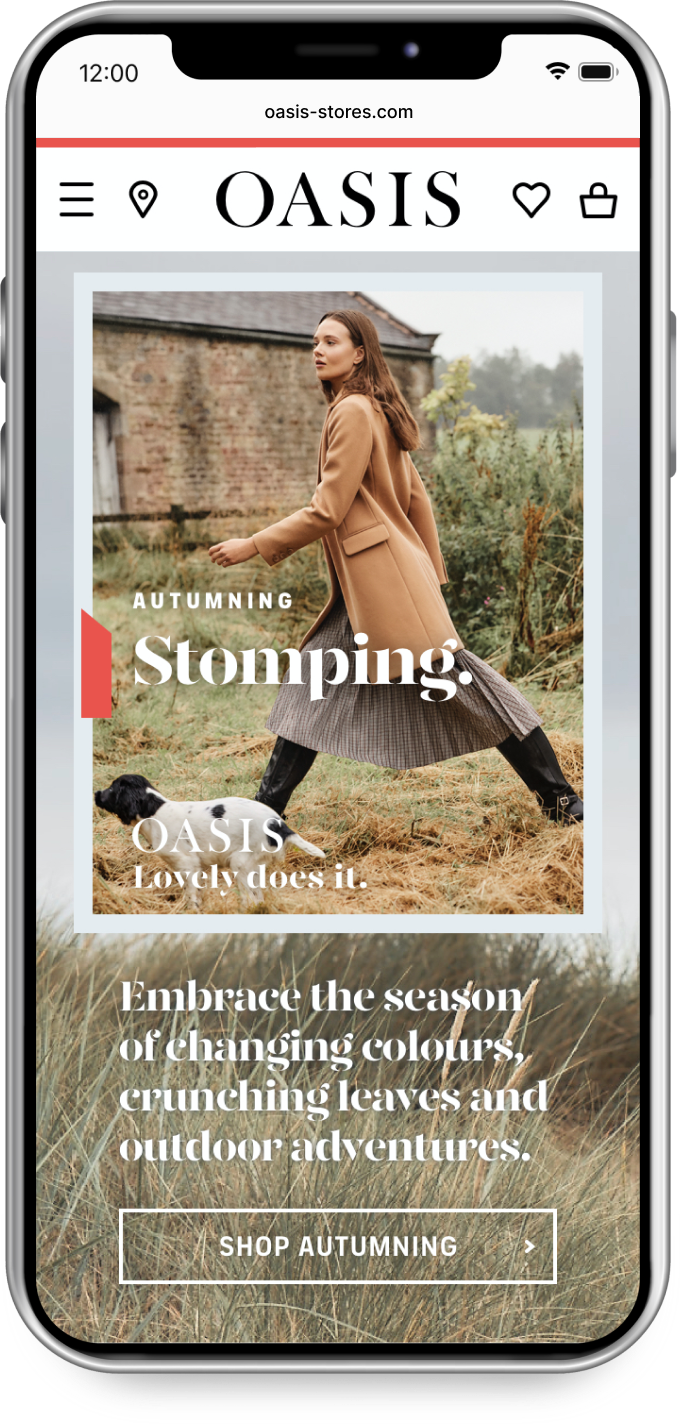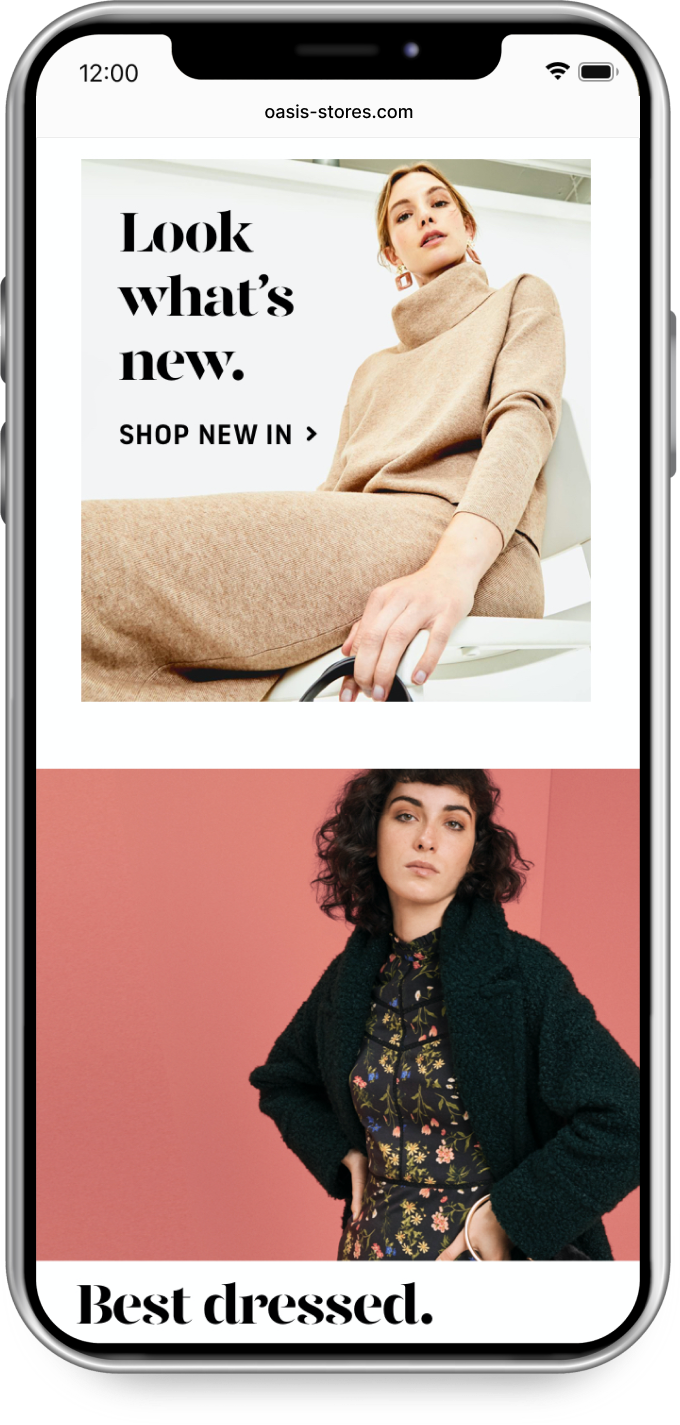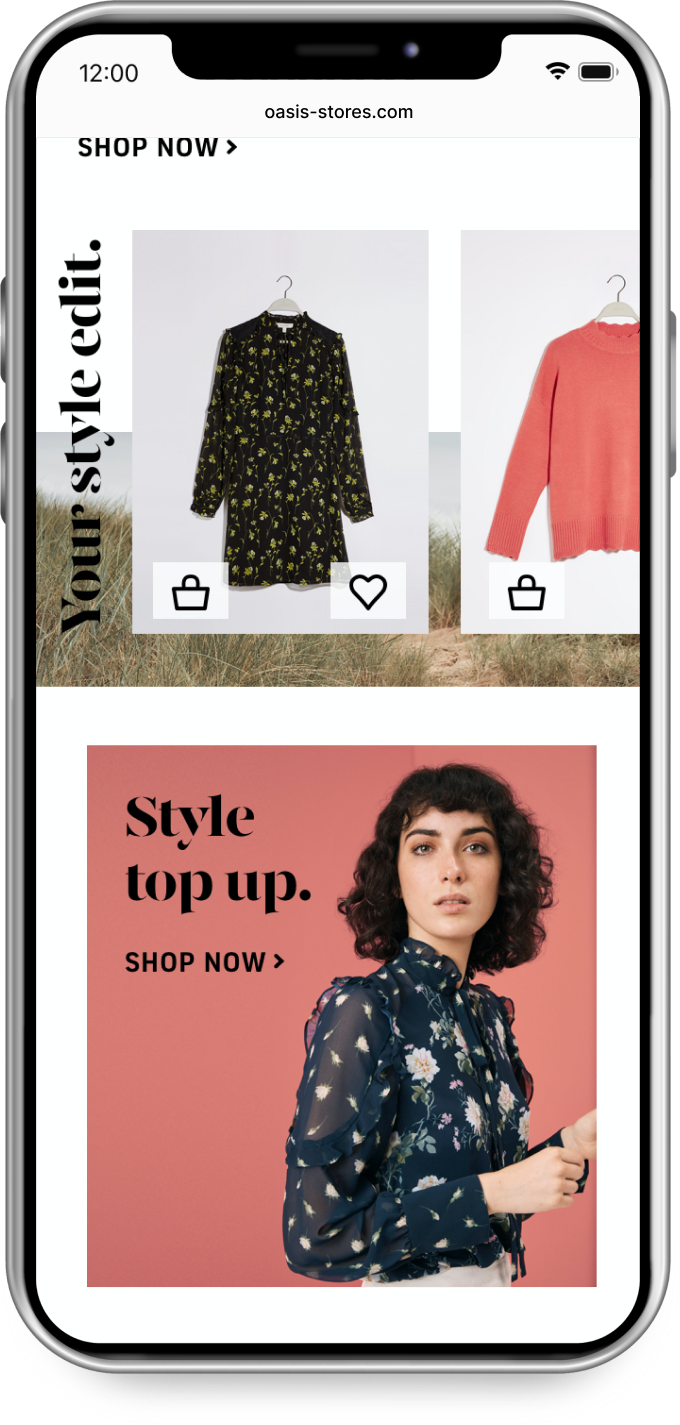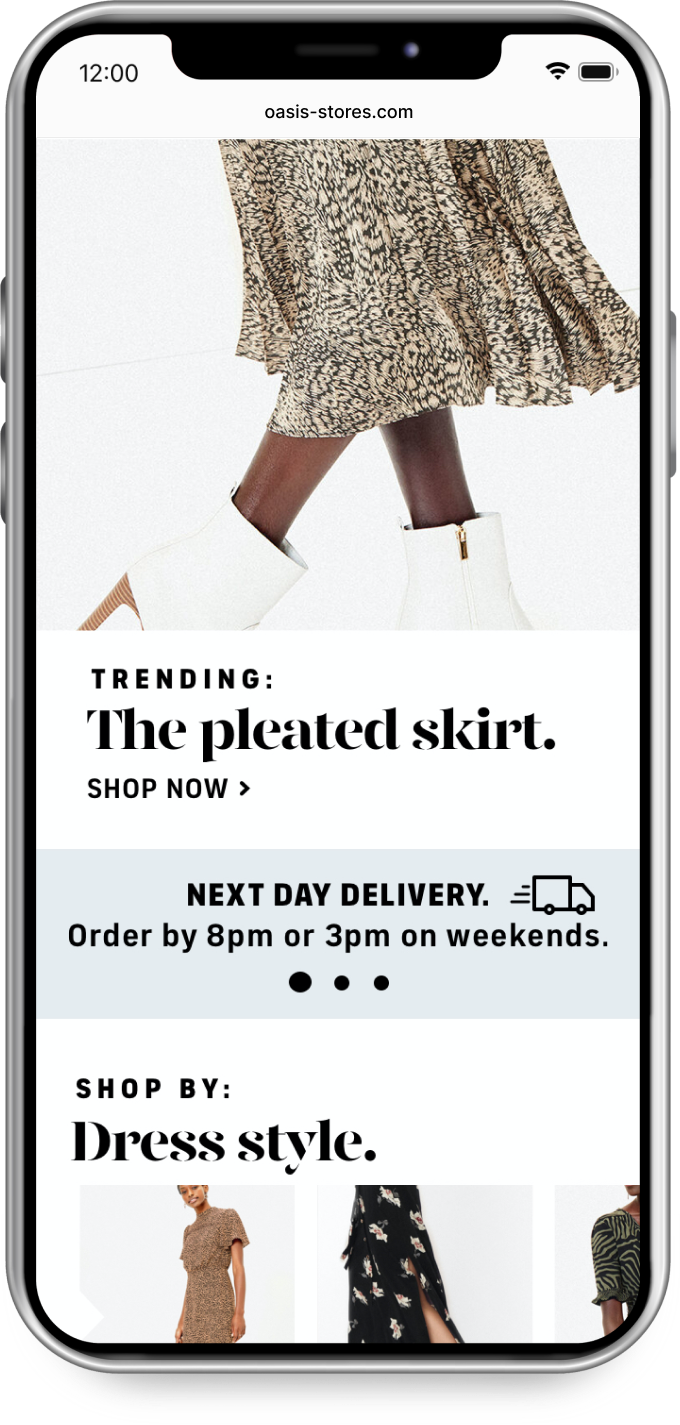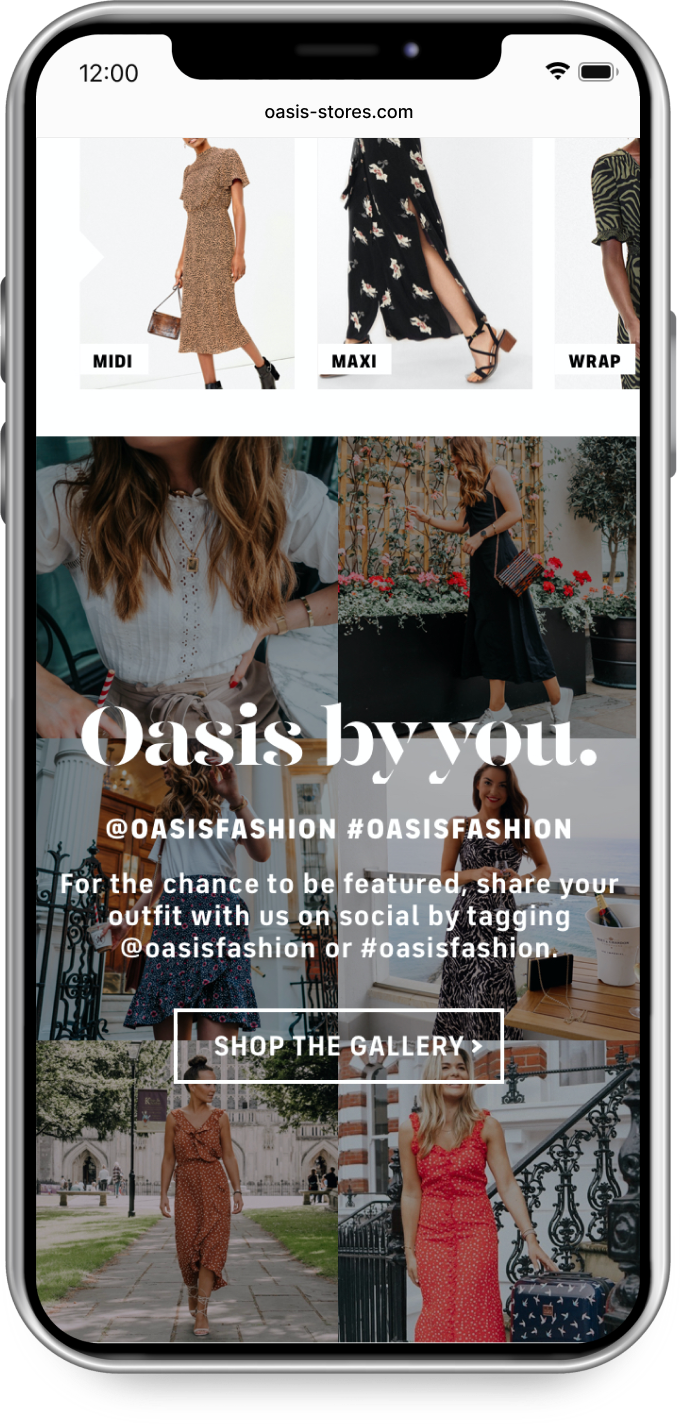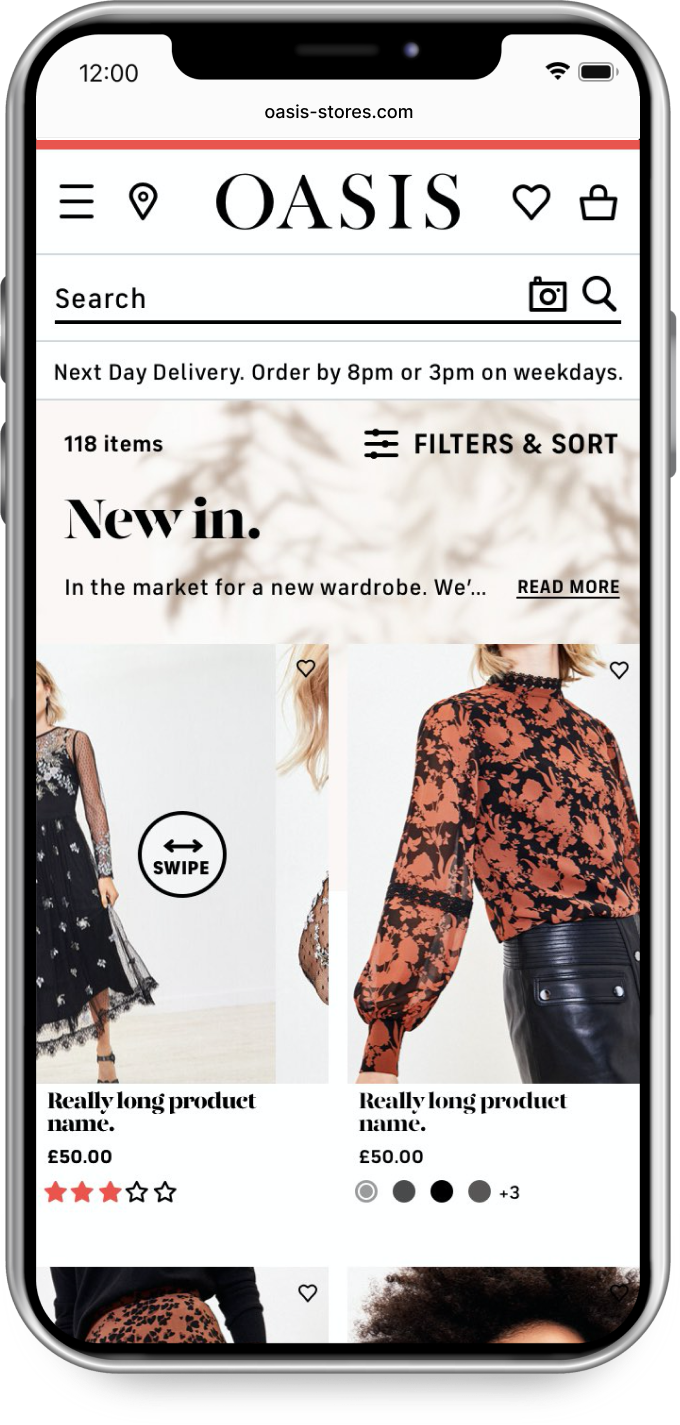 I was responsible for leading the digital design and UI/UX for the brand across all platforms. This included designing and maintaining the user journey on the Oasis site. Everything from the homepage to category pages, product pages and checkout.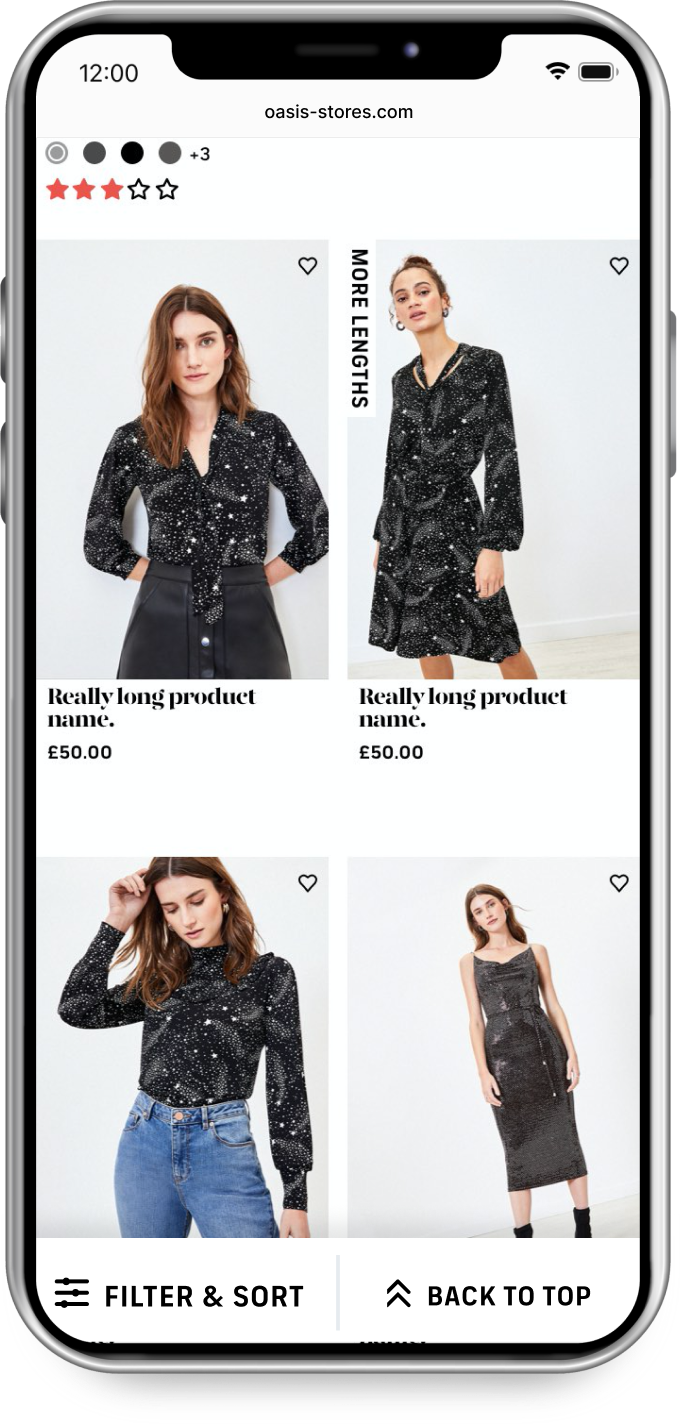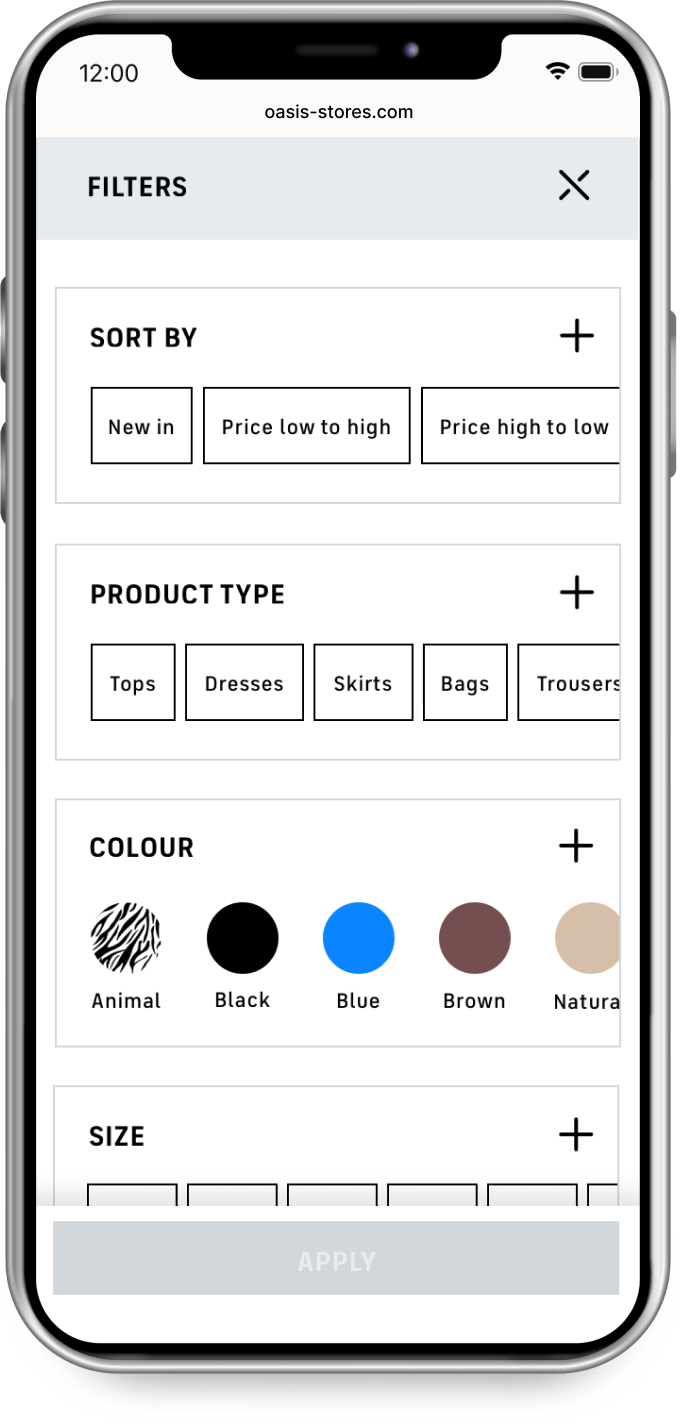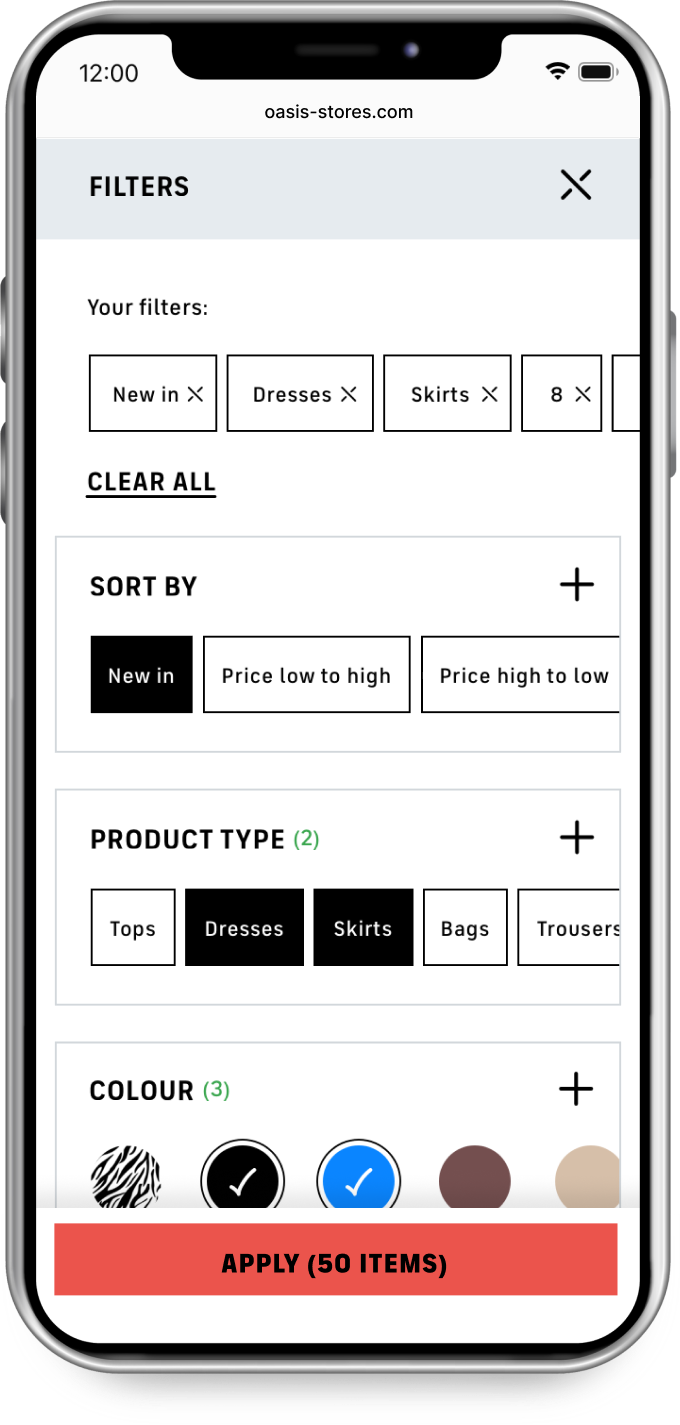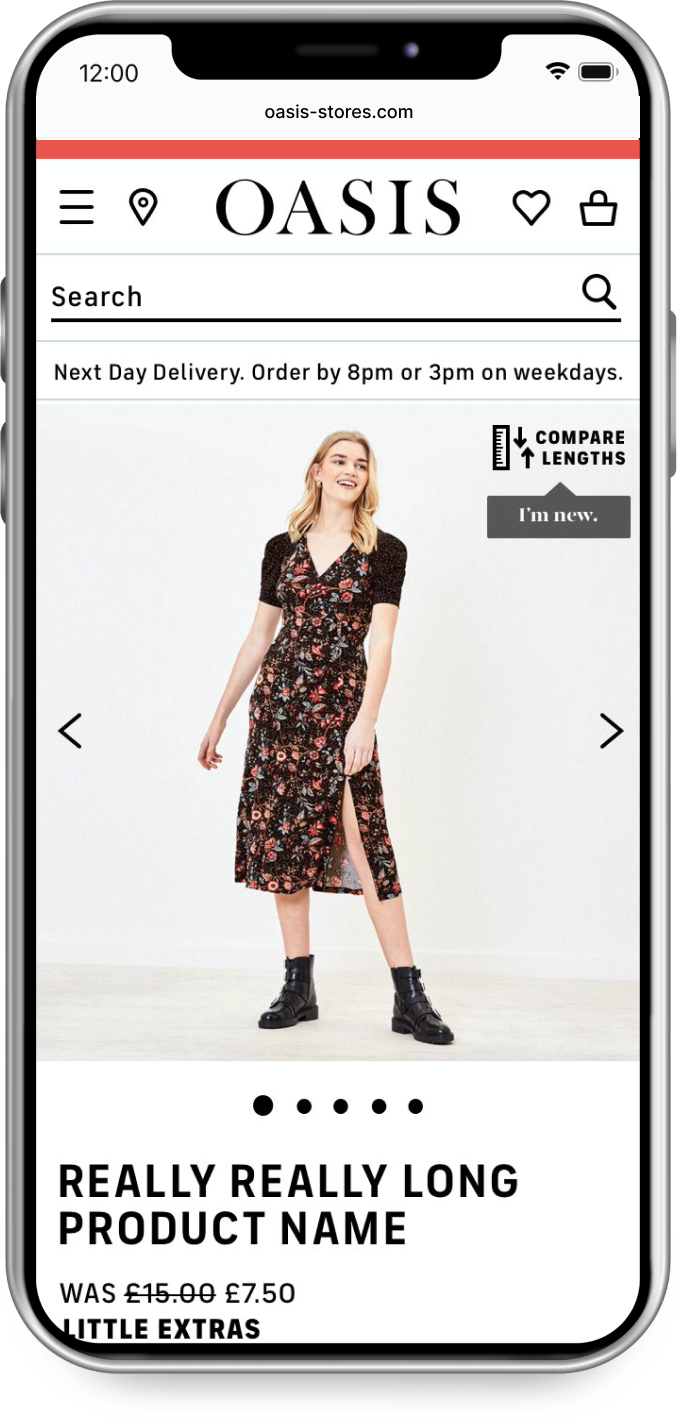 As well as wireframing and designing key pages I created Oasis's digital guidelines, looking at everything from typography, icons to animations. I set up a digital library on sketch for the brand that was used by my team and third parties to maintain consistency across all digital touch points.
View Desktop prototype
View Mobile prototype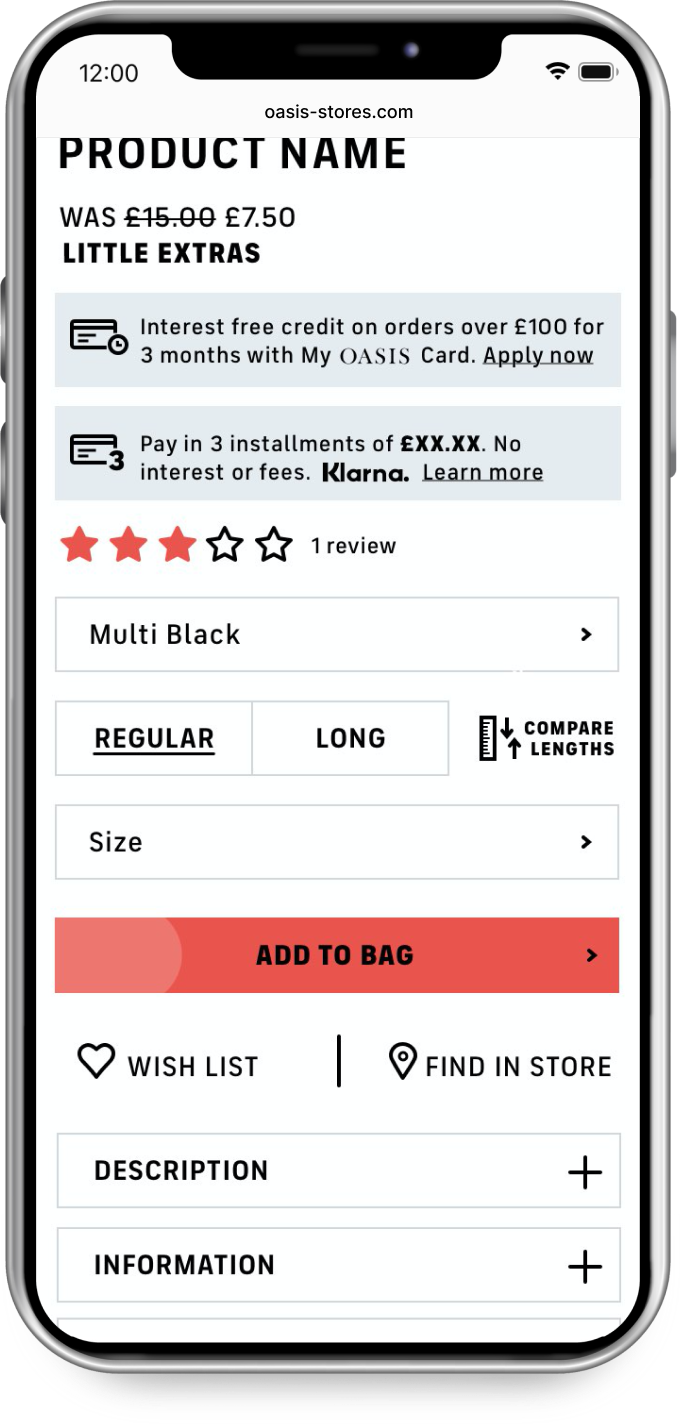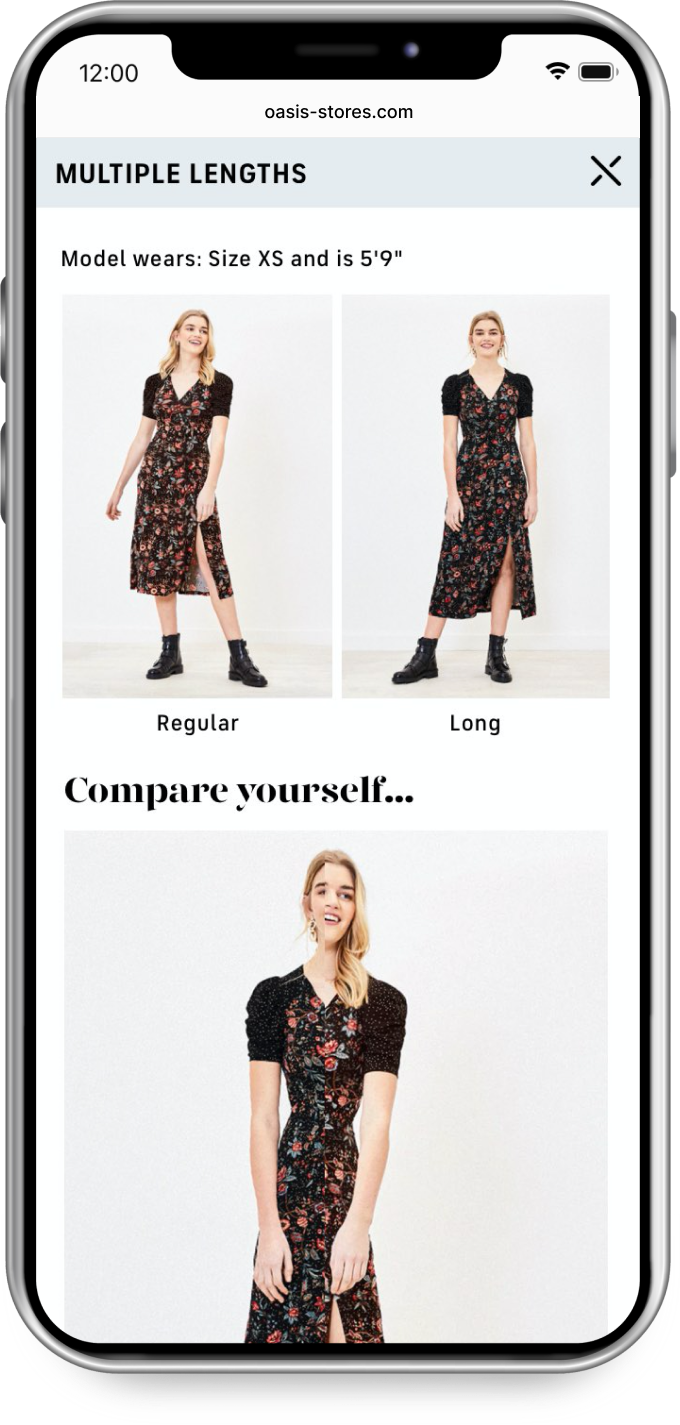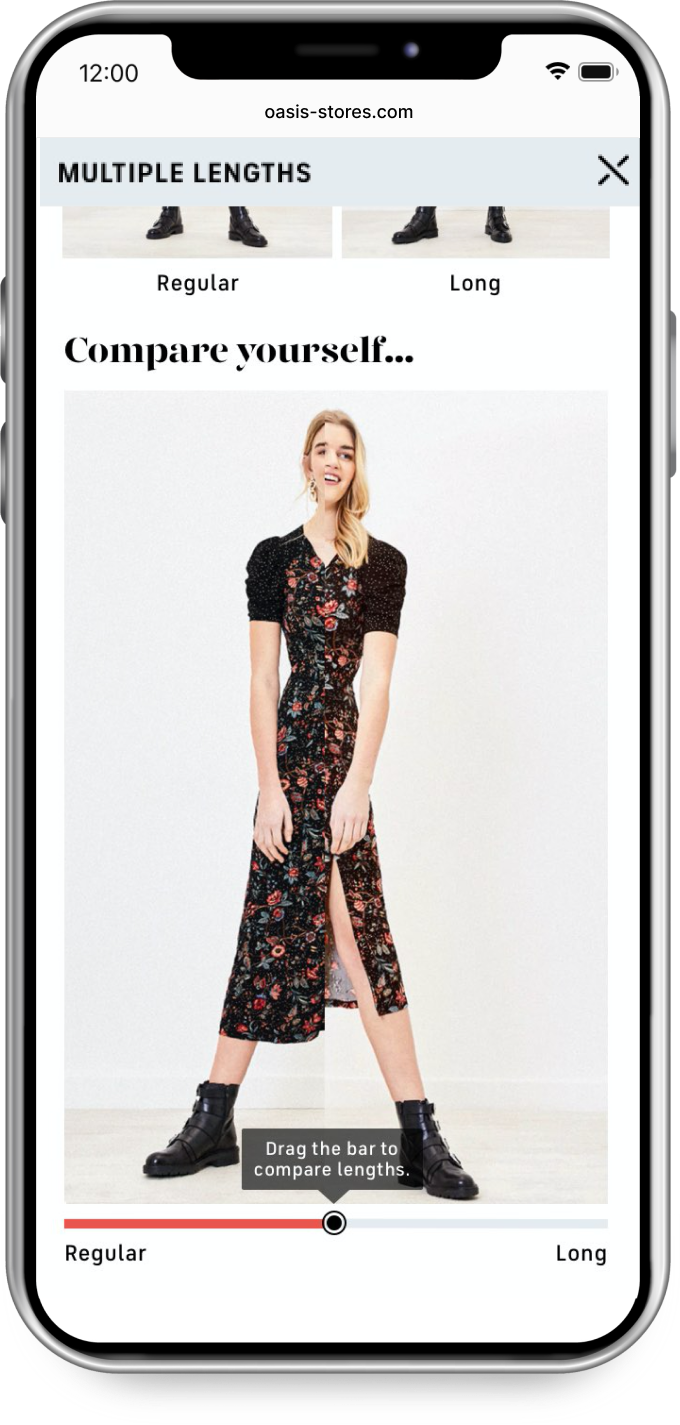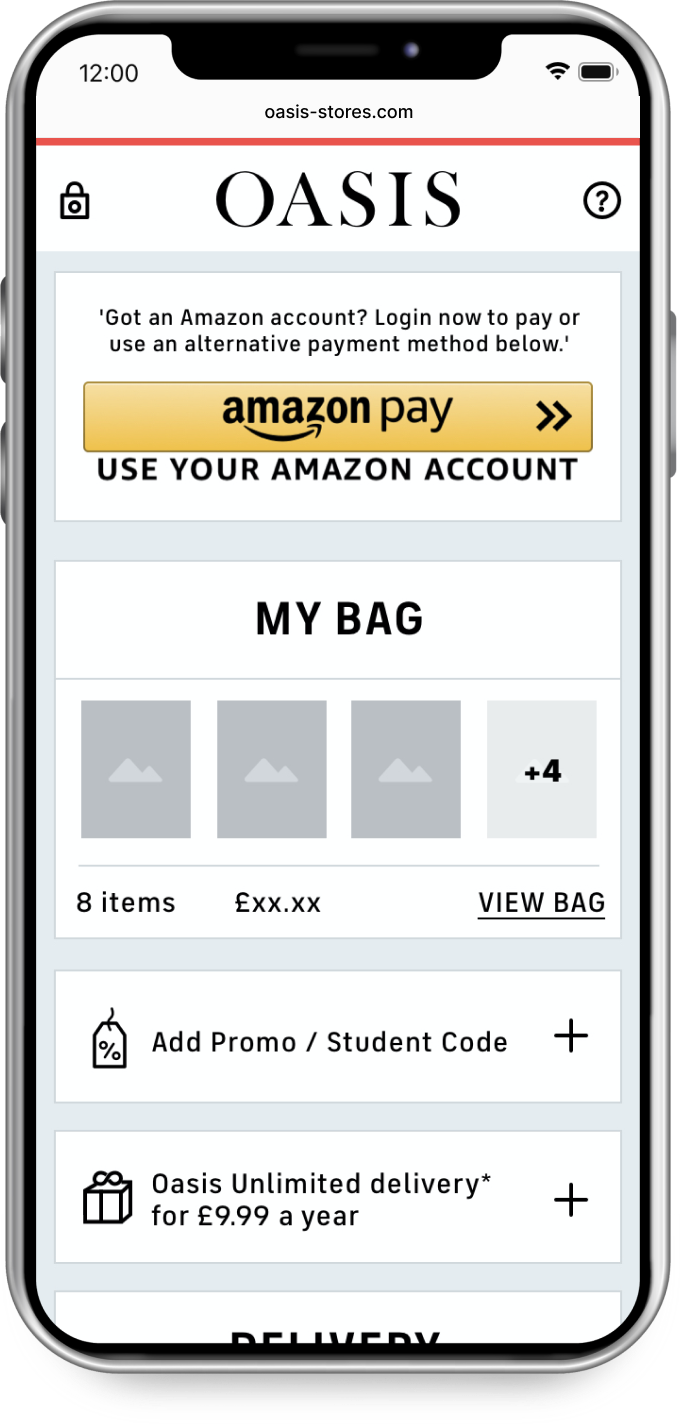 One of the biggest projects I worked on at Oasis was redesigning the checkout. This was a very complicated project that started with creating wireframes to map out the user journey, all the way through to the high-fidelity designs.
My main responsibility was to deliver the best online user experience. As one of the leading ecommerce websites, I had to ensure the users' online journey and requirements were taken into consideration when making creative decisions, to help maximise conversion rates.
View all work

Previous
Next