INTERACTIVE FEATURES
SEASONAL GAMES
UX, UI, Responsive digital design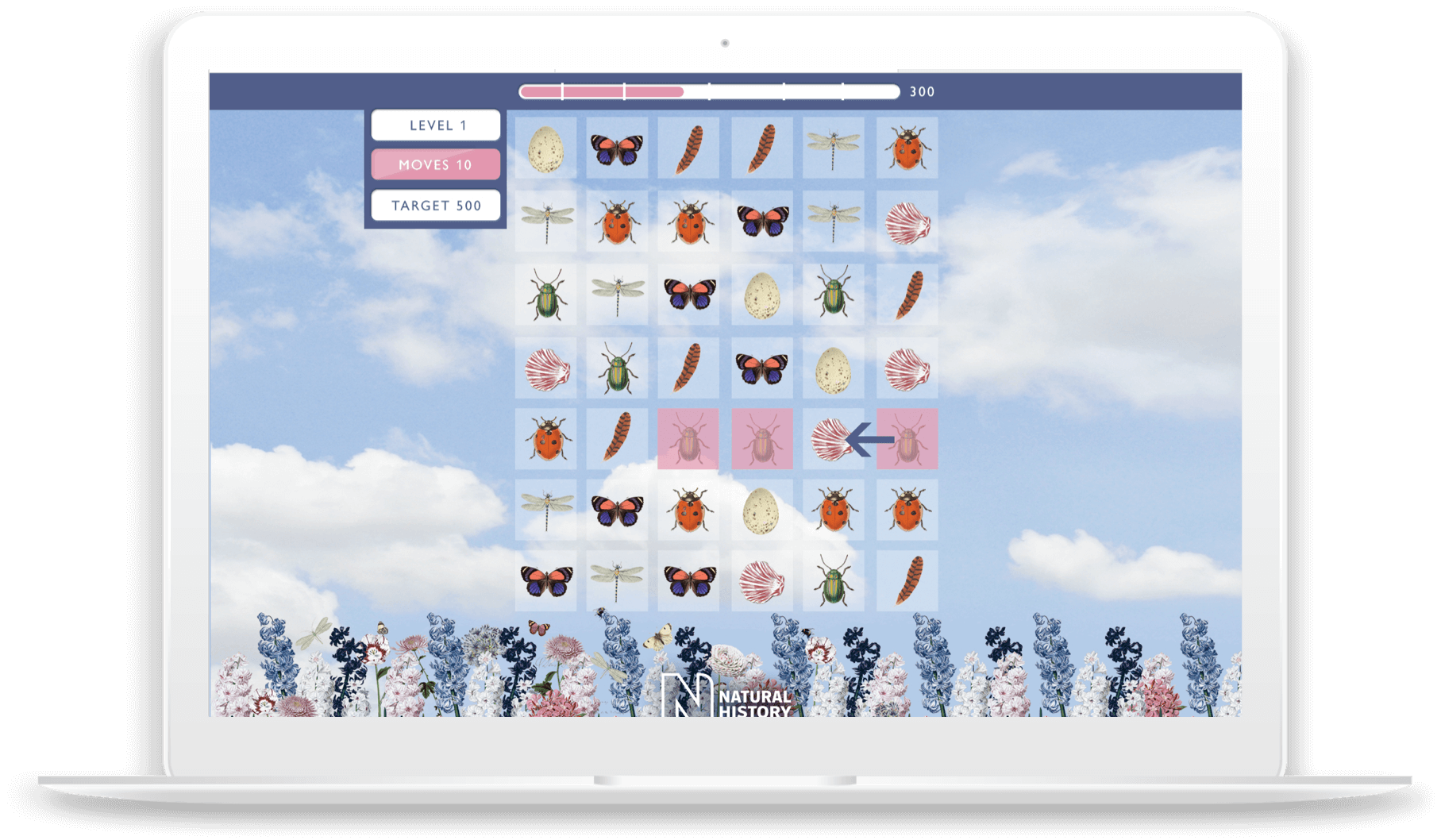 During my time at Oasis I designed multiple interactive features or games for users to play and win prizes. These were for brand collaborations or for the Christmas season.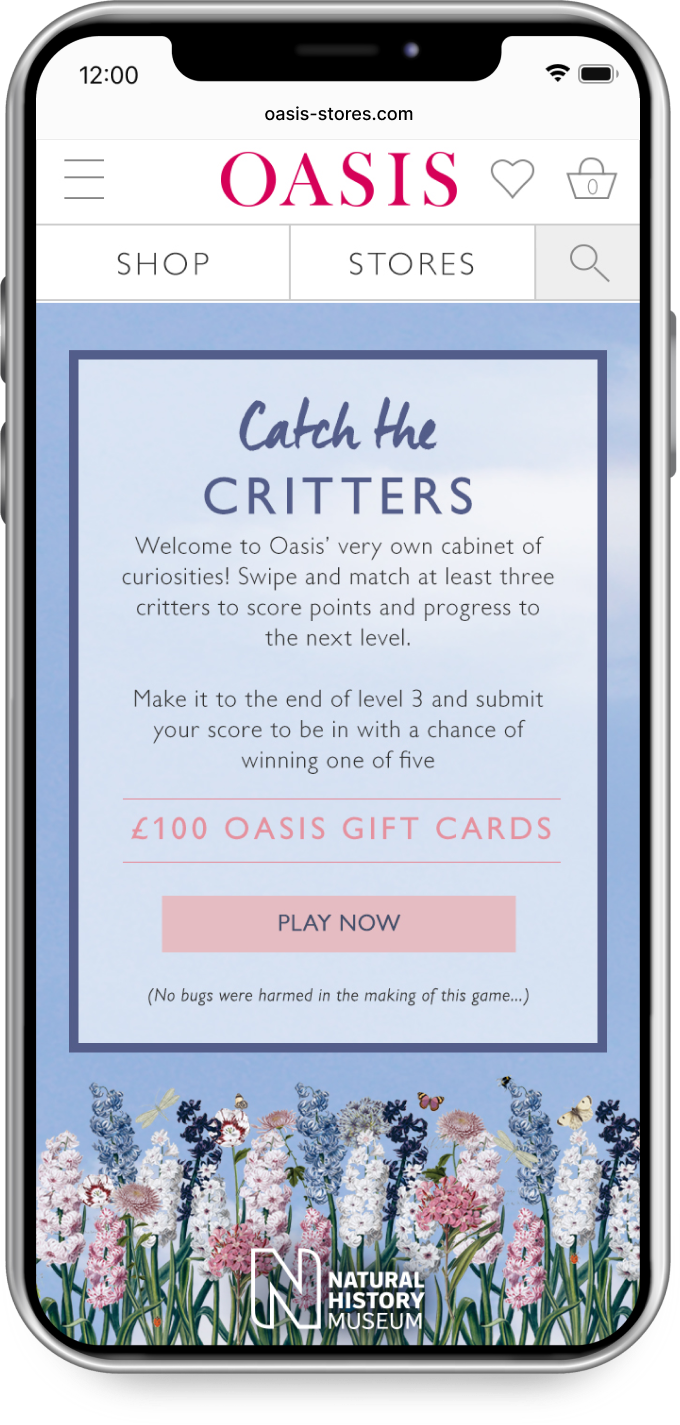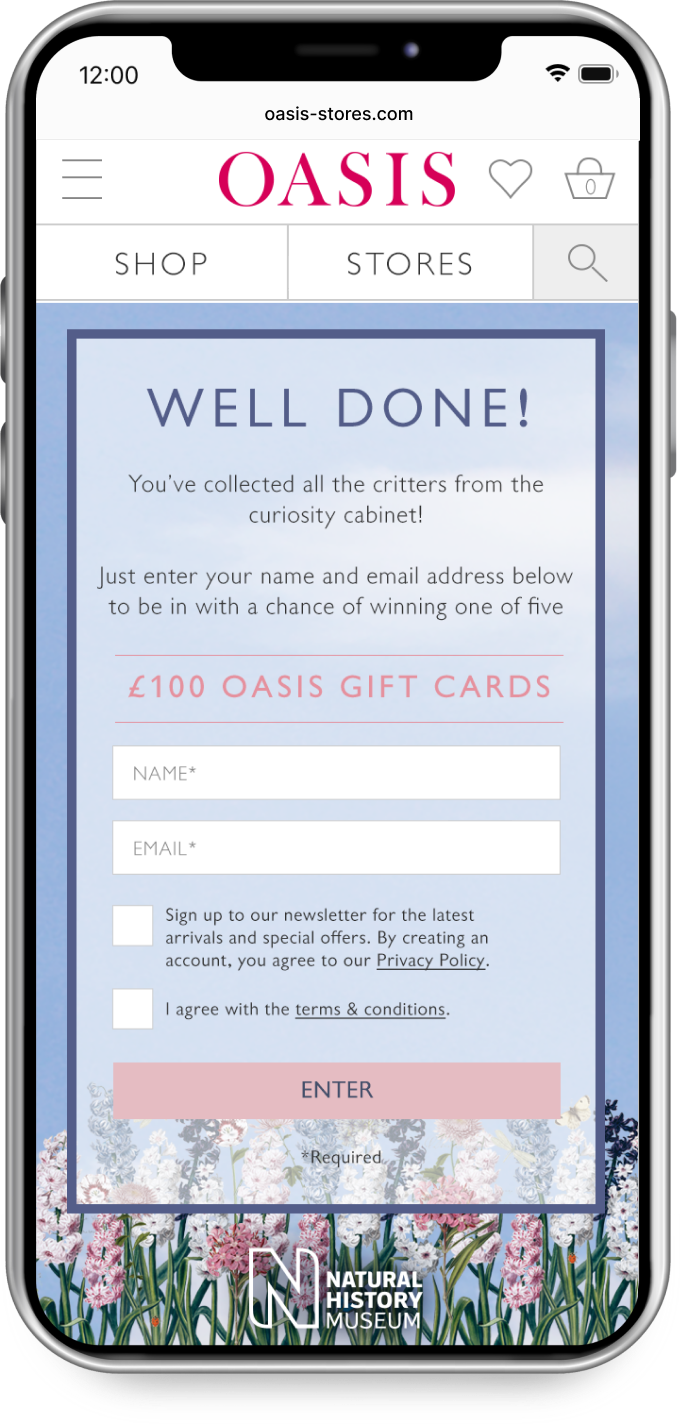 This game was created to support a collaboration with Oasis and Natural History Museum. The aim was to move matching items in the grid to create a row of 3, this would then earn them points and move them closer to the next level. There were 3 levels in total. Upon completing the final level, you were presented with a form to fill out in order to claim your prize.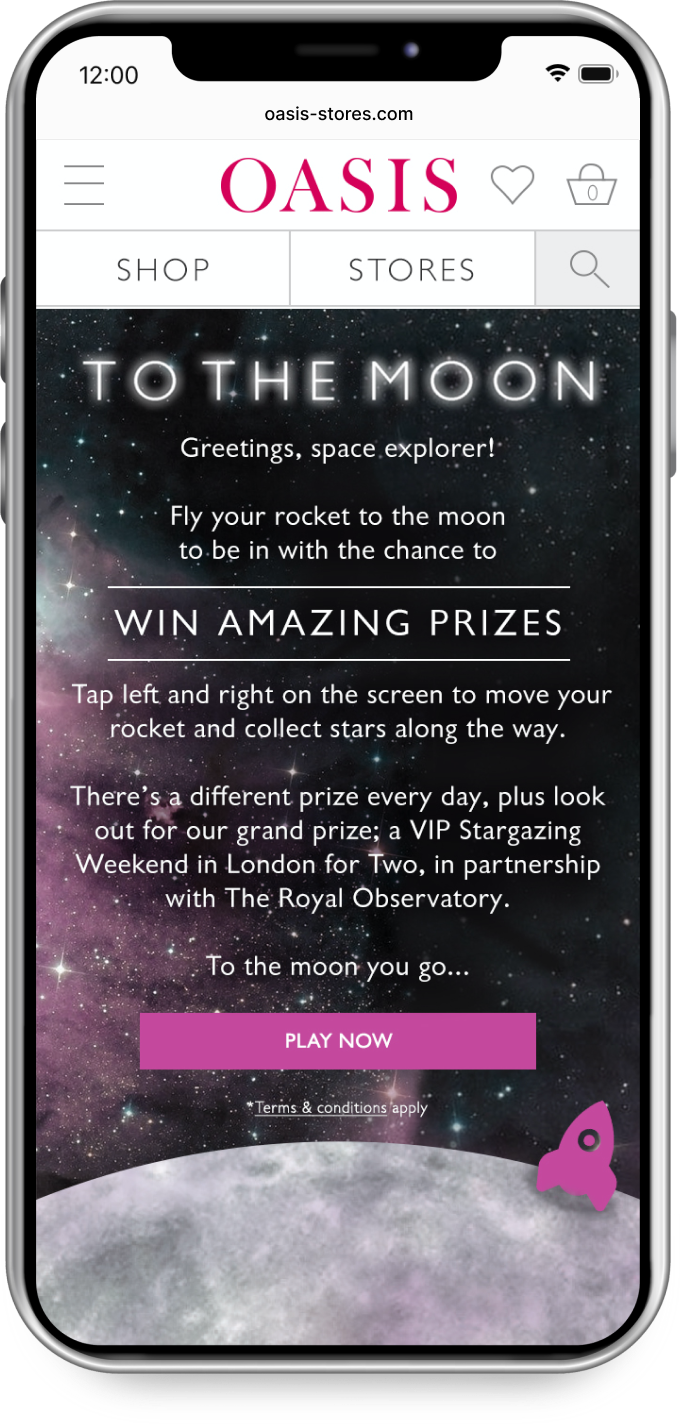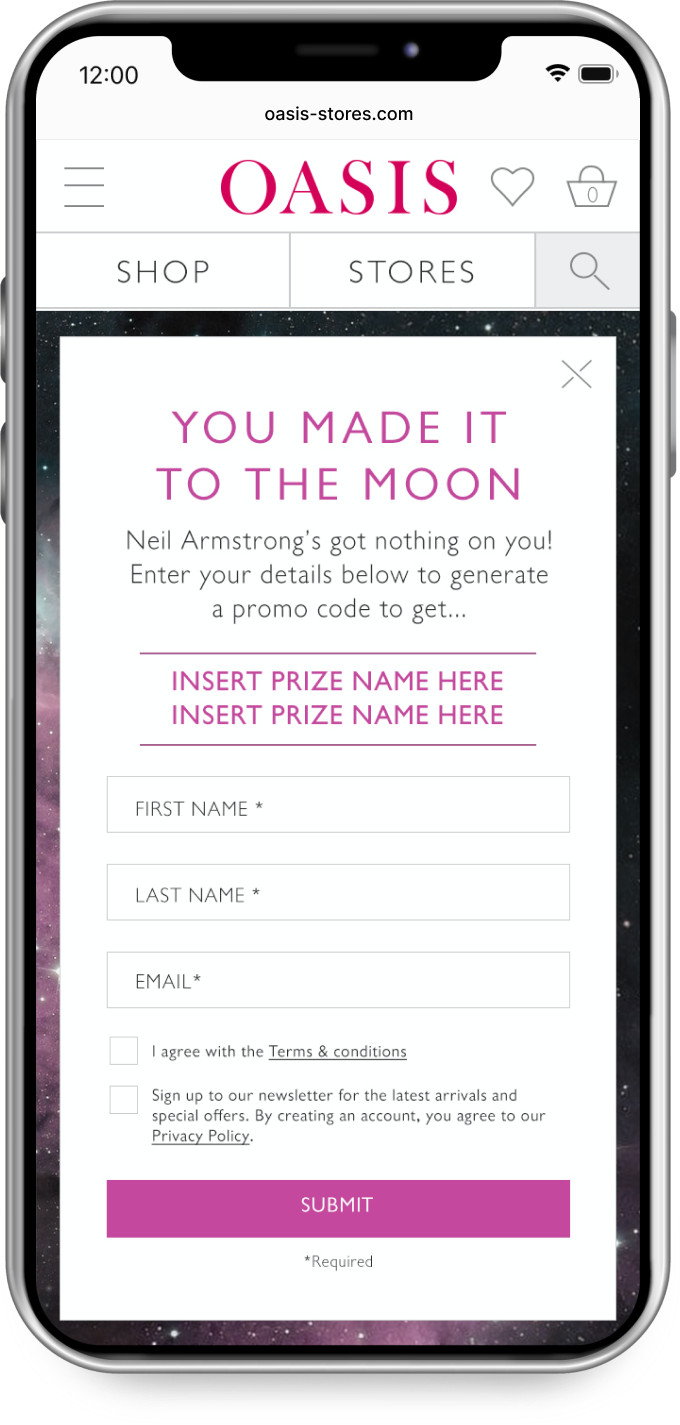 To the moon game was created for the Christmas campaign in 2018 as an alternative to the more traditional advent calendar giveaway. The user had to control the spaceship to collect stars in order to reach the moon and win the daily prize.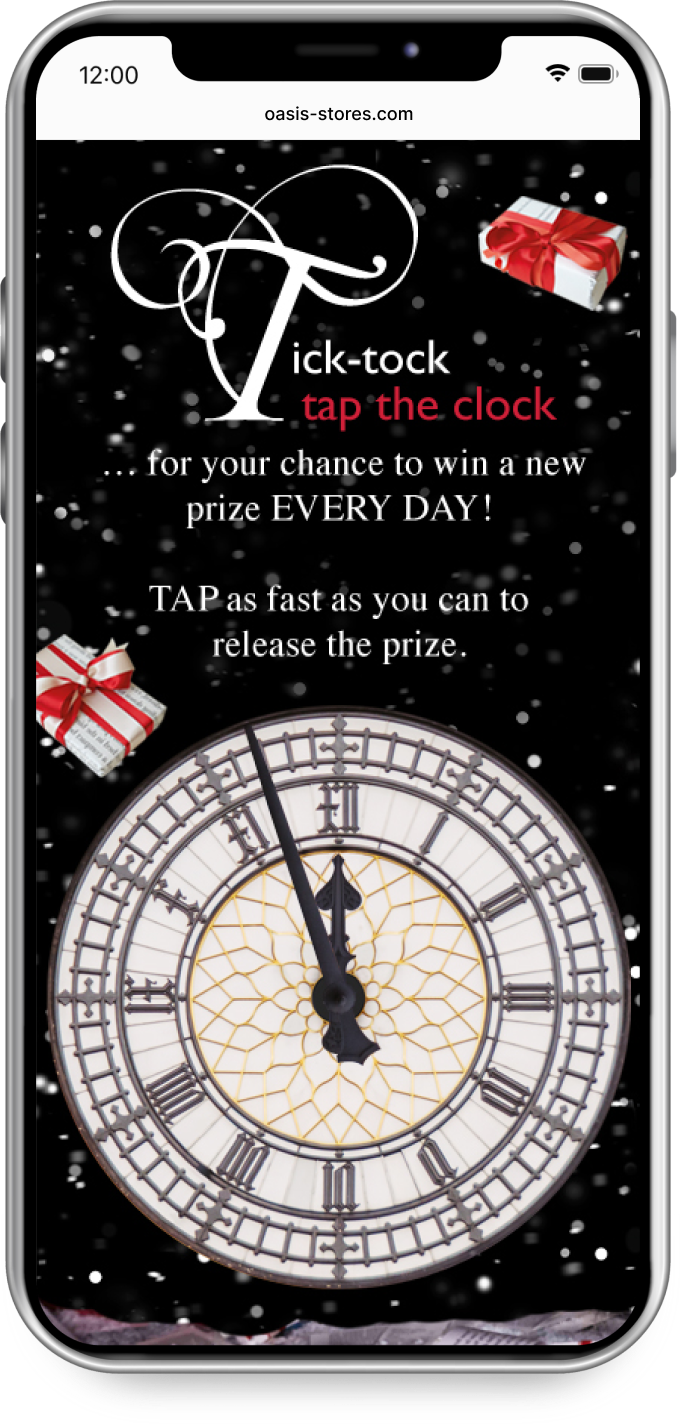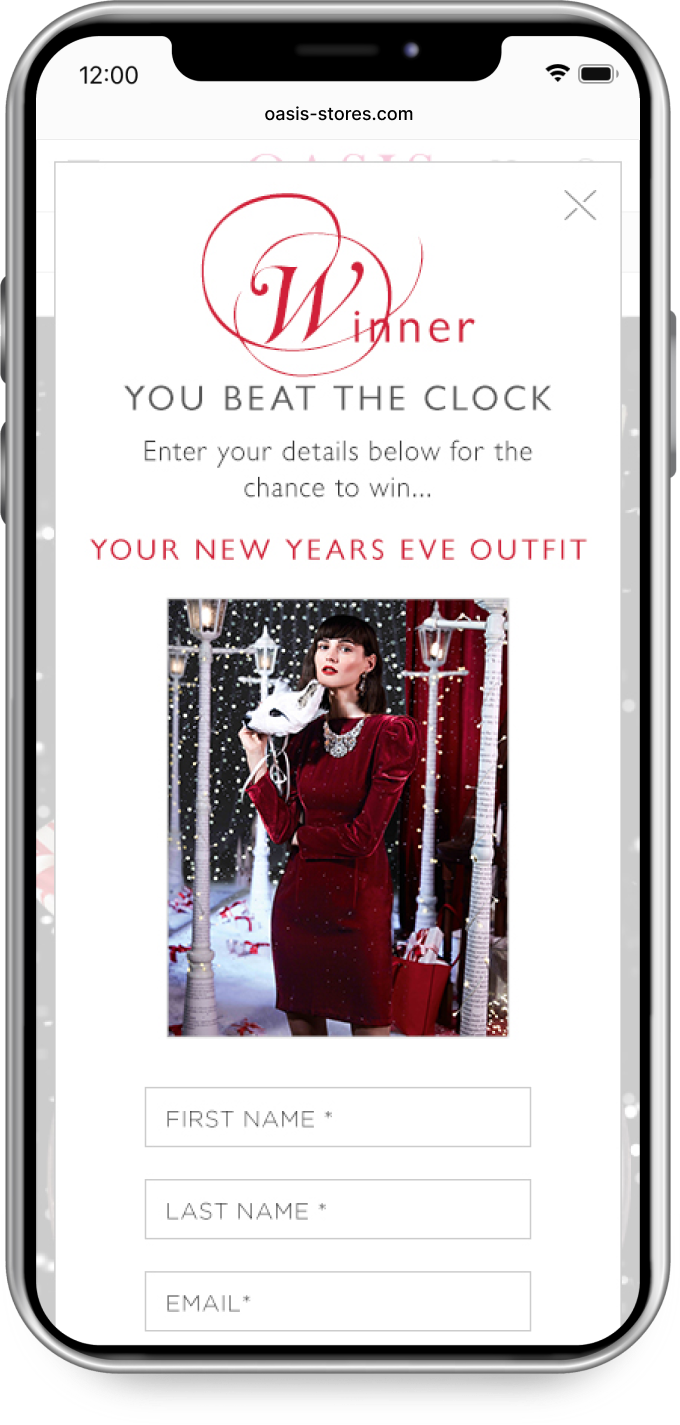 This was also created for a Christmas campaign in 2017. The user had to tap the clock as fast as they could to move the clock hands all the way round in order to win the daily prize.
View all work

Previous
Next