FRANKIE x OASIS
BRAND COLLABORATION
UX, UI, Responsive digital design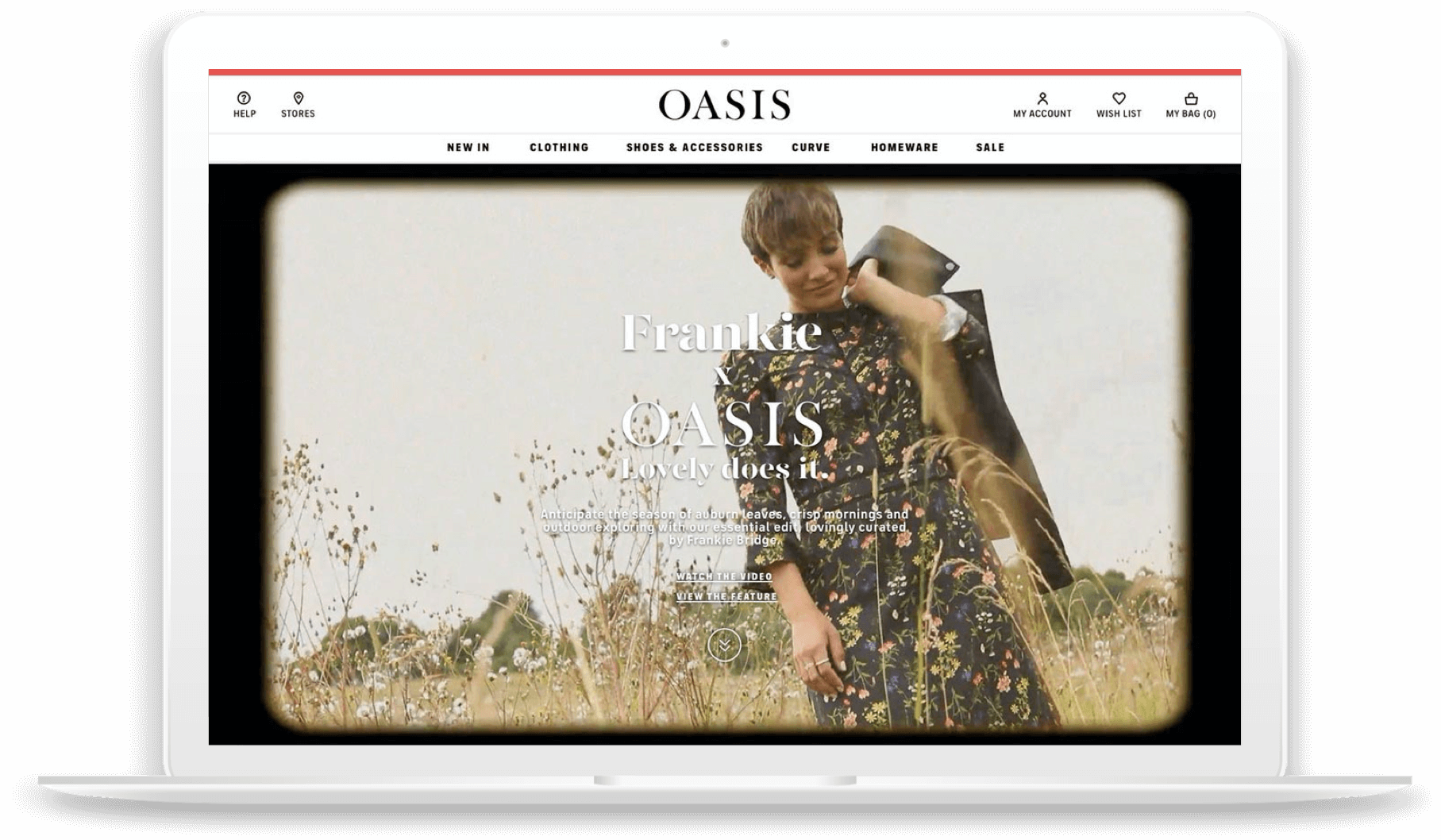 As part of a brand collaboration Oasis partnered with Frankie Bridge for the Autumn campaign. Part of the brief was to create a content rich page that housed multiple assets from imagery, quotes, styling products and video.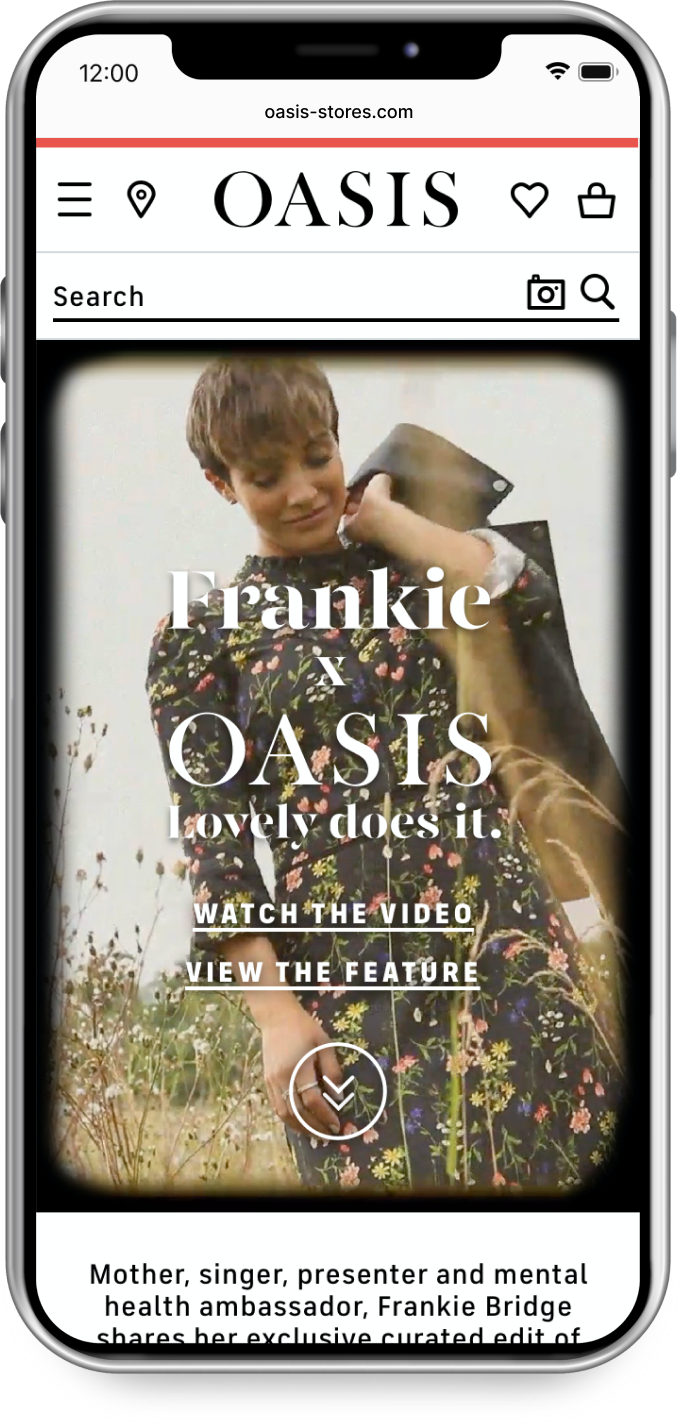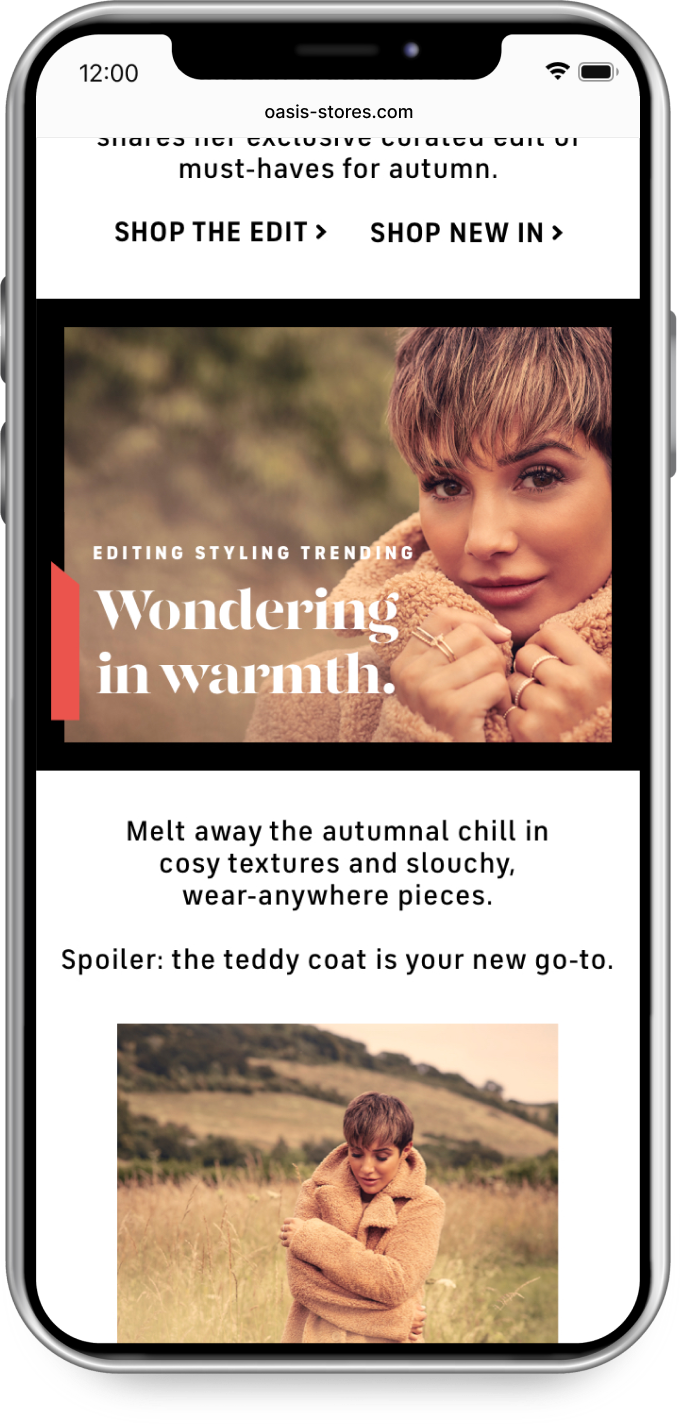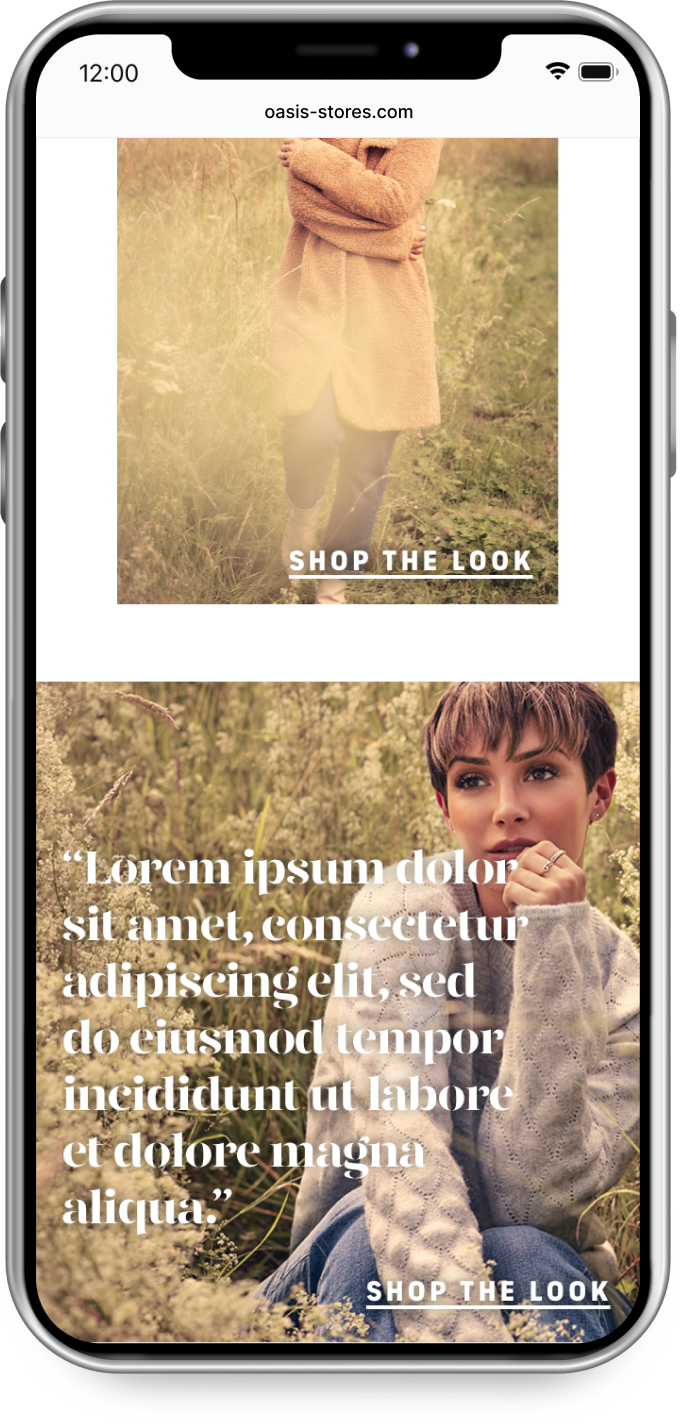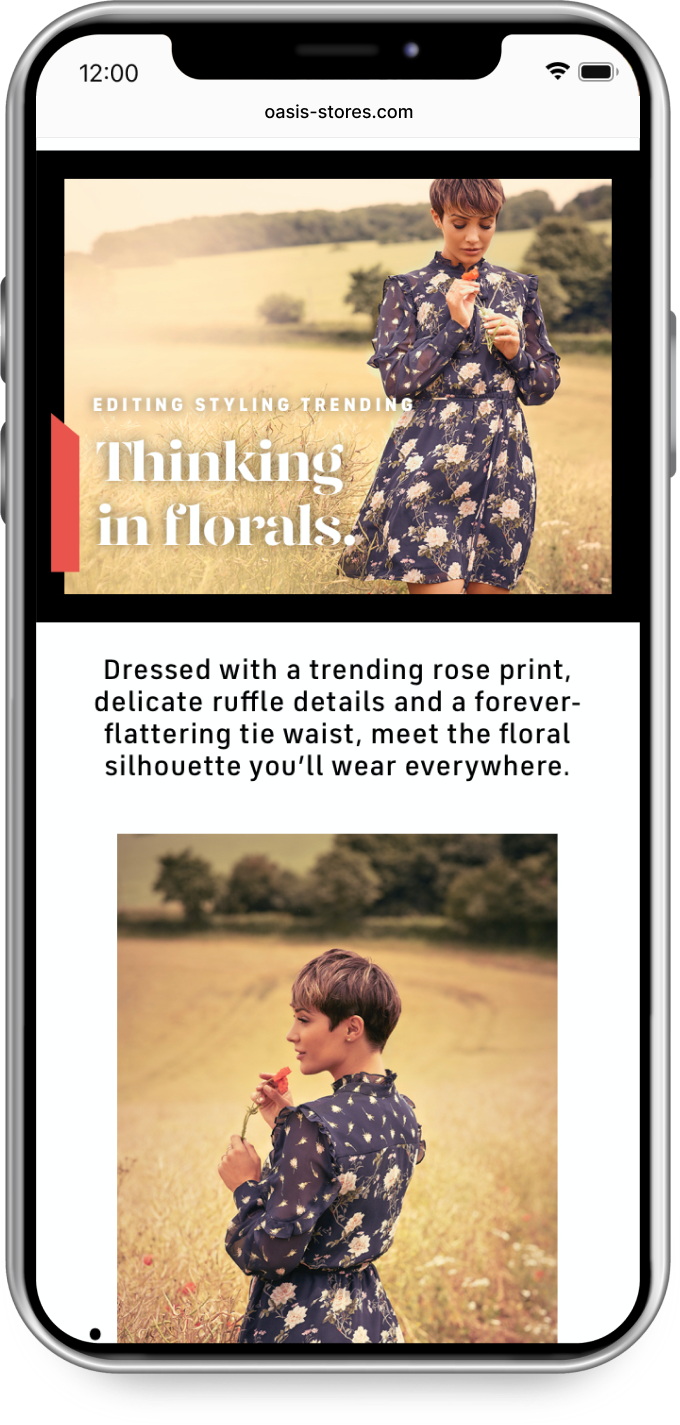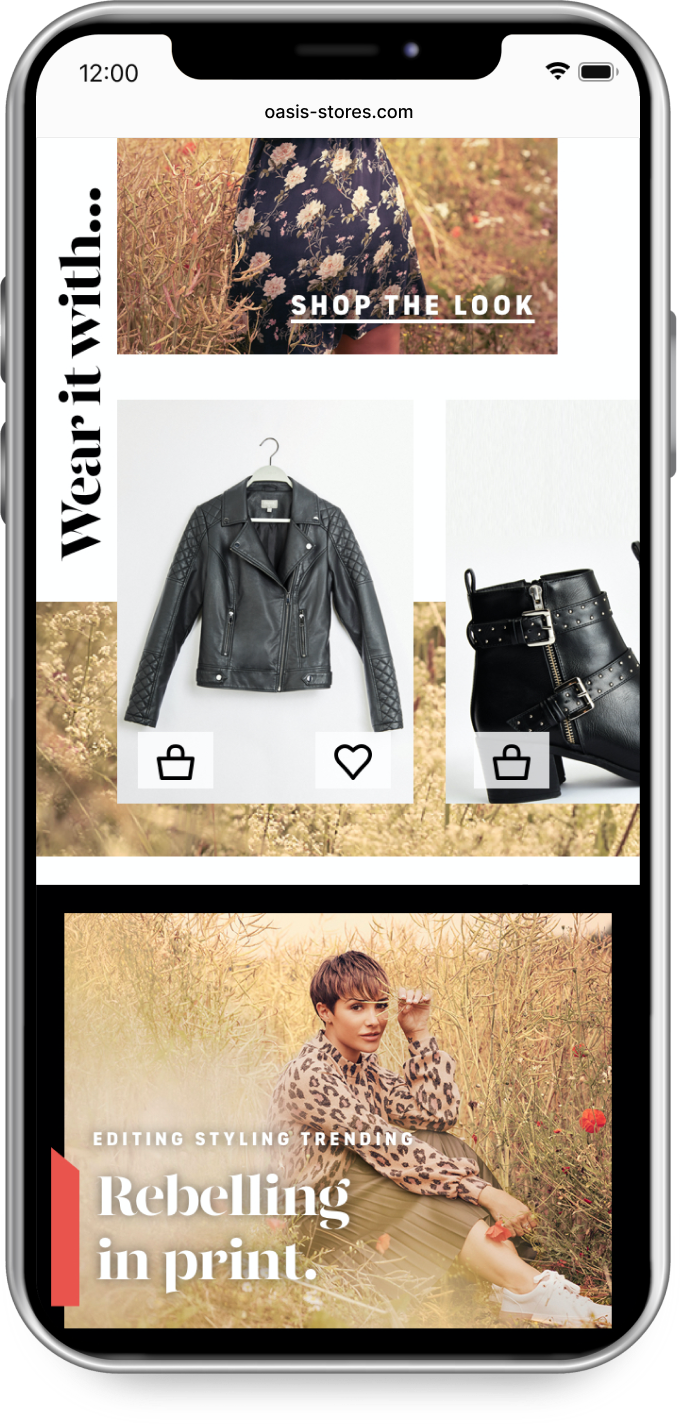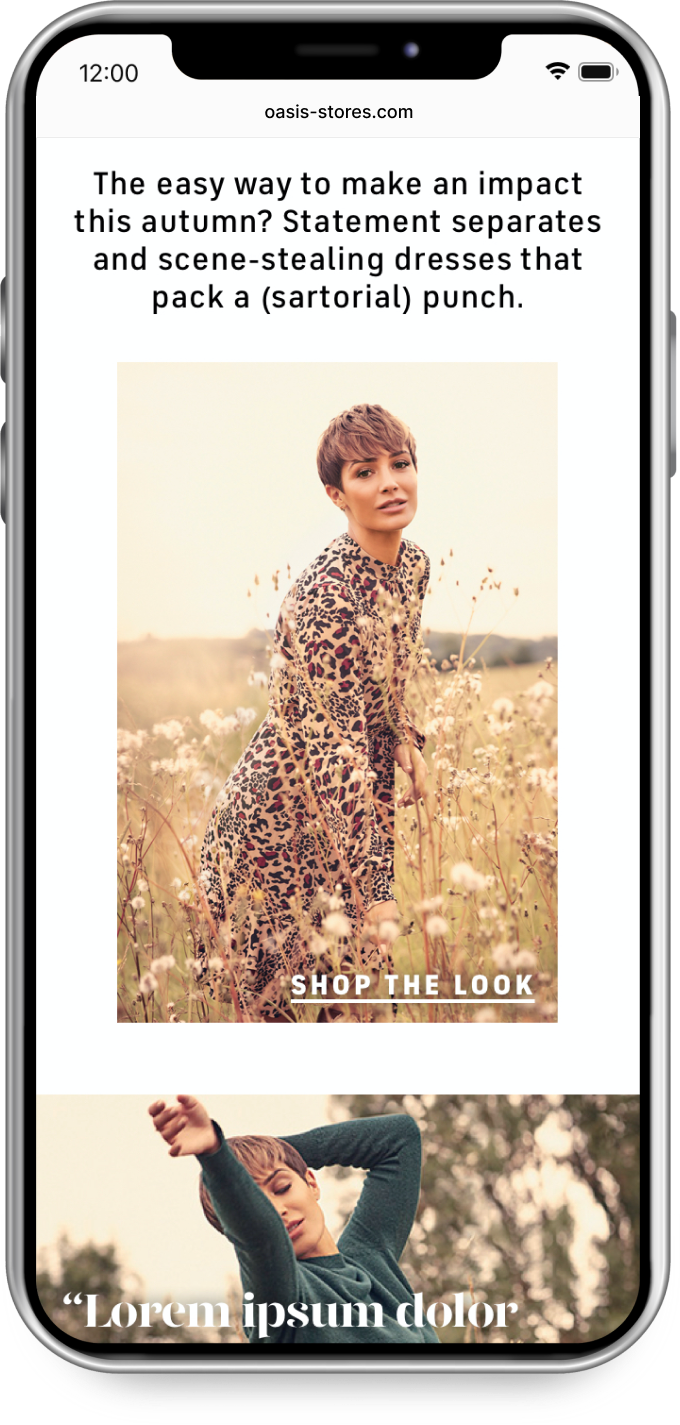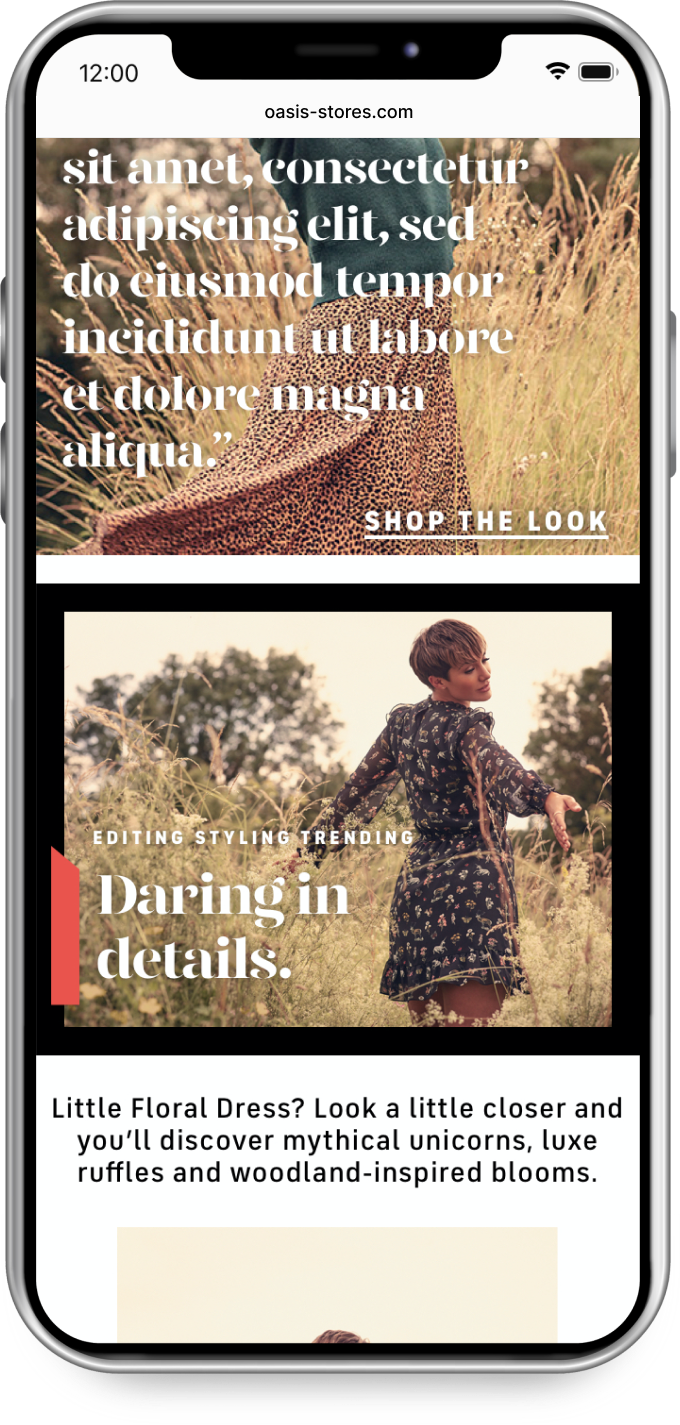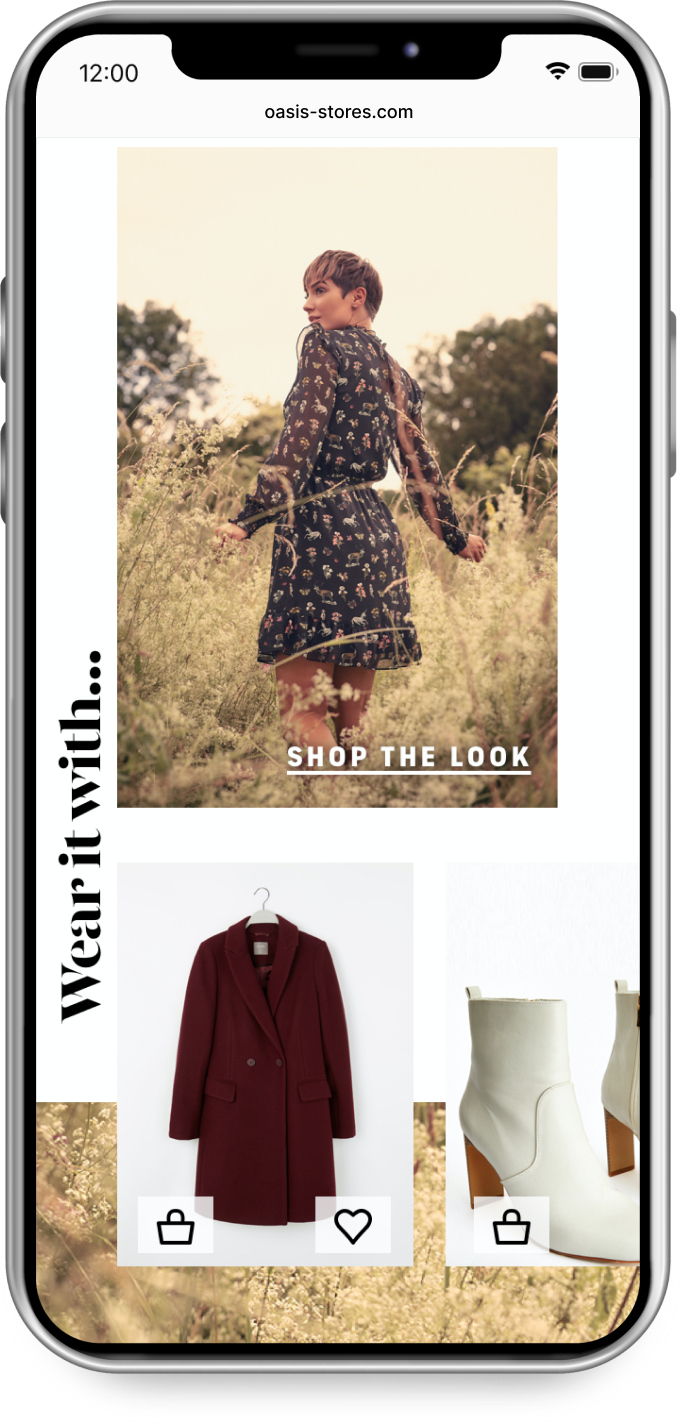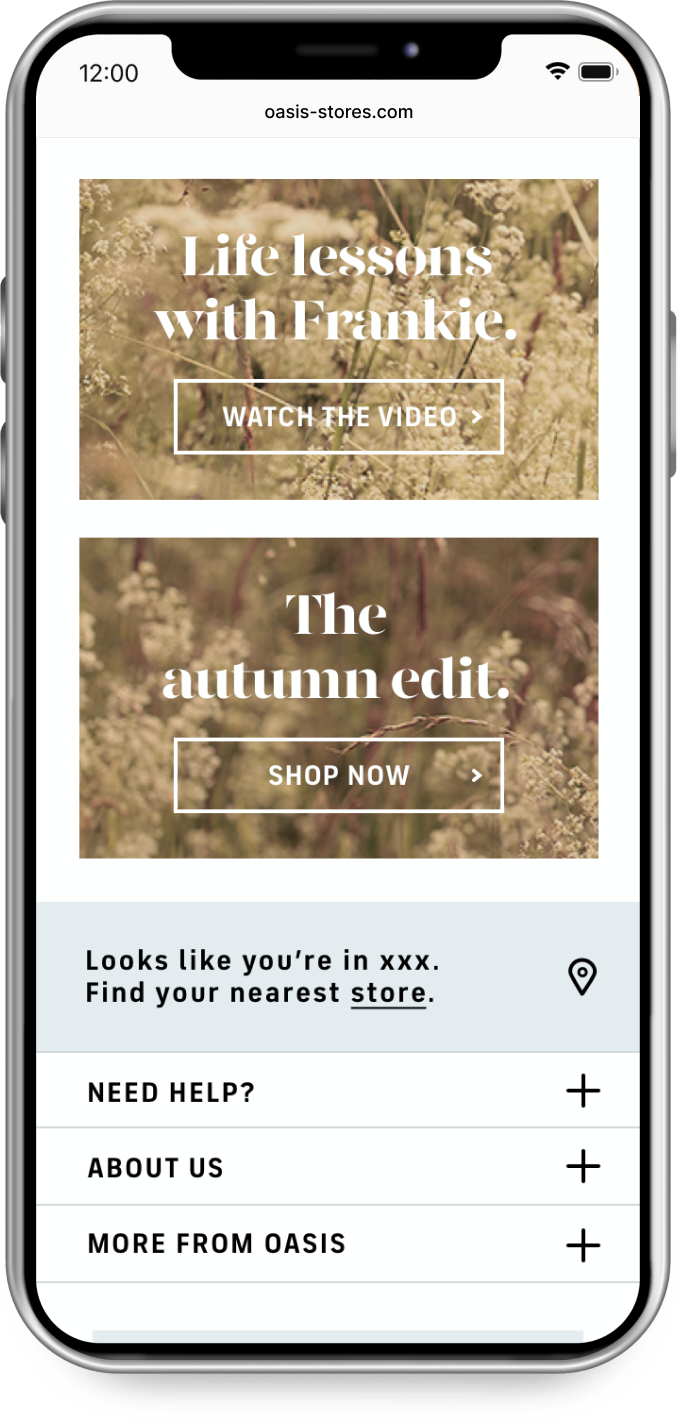 The first collaboration was so successful we partnered with Frankie a second time for Spring. Instead of a feature page I designed an elevated category page using the campaign assets.
As this was a small category it was key to increase conversion and boost revenue whilst maintaining the look and feel of a premium edit. To achieve this, I added multiple style with sections with quick buys for key looks that sat within the category.
View all work

Previous
Next